CNC Machining Prototype
CNC machining is a conventional rapid prototyping type, its processes usually include milling, lathe cutting, grinding, drilling, EDM, wire-EDM, etc.. WeLink not only owns the above machines, but also has high-precision 4-axis and 5-axis CNC machining centers. Using these machines, WeLink manufactures rapid prototypes and small batch production CNC Machined parts for global customers with higher quality standards. So that customer projects can be realized faster.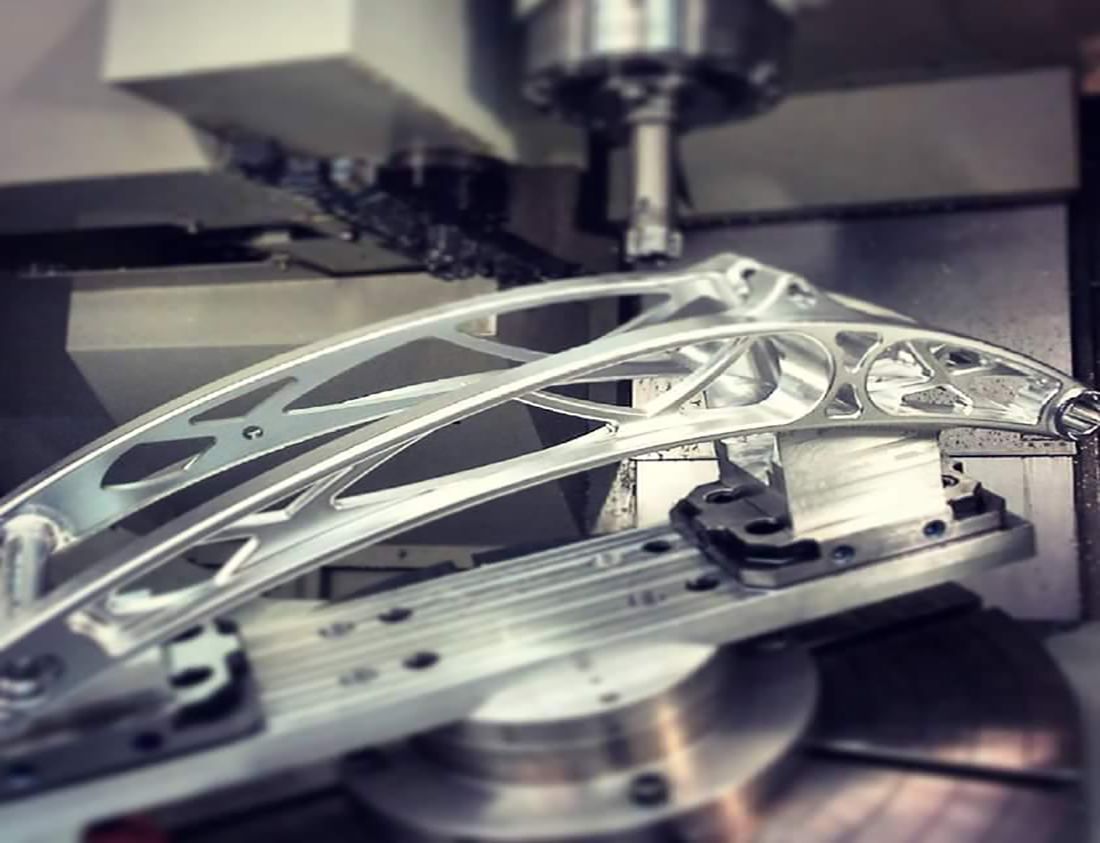 WeLink CNC Machining Solutions
one-stop machining service: WeLink has milling, lathe cutting, grinding, drilling, EDM, wire-EDM, 3-axis, 4-axis, 5-axis CNC milling, etc..
Various materials: we can make plastics, aluminum alloy, stainless steel, copper, zinc alloy, titanium alloy, carbon fiber, etc..
High precision: milling (+/-0.005mm), lathe cutting (+/-0.001mm), grinding (+/-0.001mm)
Advanced machines: Hass, Mazak, Fanuc, Sodick, etc.. imported from Japan.
Multi price options: we also have also many China machines with general tolerances for low cost solutions
Multi price options
Although WeLink has advanced machines with high precisions, that not means our prices are very high. WeLink has much more China machines with general tolerances, that we make low cost machined parts. Meanwhile, our precision machining including 5-axis CNC milling are cost-effective.
What Is CNC Machining?
CNC machining is a subtractive manufacturing process where raw material is removed with a variety of precision cutting tools to make a part or product. Advanced software is used to control the equipment according to the specification of your 3D design. Our team of engineers and machinists program the equipment to optimize cutting time, surface finish and final tolerance to meet your specifications. We use CNC machining not only to manufacture parts and prototypes but also to make mold tools, which can be used for our plastic injection molding or pressure die casting services.
Advantages Of CNC Machining
CNC machining is great to meet a range of your product development needs. Here are some of the benefits of precision machining:
Quick removal of large amounts of metal material
Highly accurate and repeatable
Suitable for many different kinds of substrates
Scalable volumes from one to 100,000
Low investment in tooling and preparation costs
Economical
Fast turnaround
EDM / Wire EDM And Surface Grinding
EDM (electrical discharge machining) is a method for cutting holes, pockets and other shapes into hardened steel, as well as imparting a surface texture to the internal cavities of mold tools. A sacrificial electrode in an electrolyte bath discharges a high-powered electric spark to erode very hard materials that would be difficult or impossible to do with any other method. Square pocket holes are often created with this method. With wire EDM, a wire is continuously fed between two spools. When electrically charged, it's able to cut through hardened tool steels quickly and accurately.
At Star, we also offer surface grinding services. When surface grinding, the workpiece is held stationary on a horizontal plate. The surface grinding wheel is computer controlled to abrade the workpiece to a precise depth.
CNC Machining Tolerances
Our general tolerances for CNC machining of metals is DIN-2768-1-fine and for plastics, DIN-2768-1-medium. Tolerances are greatly affected by part geometry and type of material. Our project managers will consult with you on every part of your project and will seek to provide the highest degree of precision possible.
CNC Machining Materials
We work with a wide range of plastic and metal materials including magnesium, steel, aluminum, brass and titanium to make tooling for plastic injection molding and pressure die casting or to make parts for rapid prototypes and low-volume production. In addition to our stock list, we can provide you with customized raw material as required.
Rapid Tooling Service
We make hard tooling (cores and cavities) from a variety of materials to suit your budget, order volume and schedule. We routinely make production-quality tools from P20, NAK80, S136 stainless and H13 semi-hardened steel for volumes up to 100,000 pieces. Specialty metals can also be ordered on request. Learn more about our rapid tooling services.