Online CNC Machining Services
Today WeLink provides online & on-demand CNC machining services. In our own workshop, we have 100+ units 3/4/5 axis cnc milling & turning machies for rapid prototypes and low volume production. After 2019 covid, we moved our cnc machining services online, our business has been expanded several times on the contrary. To meet our clients' lead time request and embrace a bigger market, we develop 50+ quality suppliers as partners in last 3 years. Now in WeLink workshops, we have 1000+ units 3/4 axis cnc milling machines, 100+ units 5 axis cnc milling machines, 500+ cnc turning machines. We are proud of our short lead time, quality and low pricing.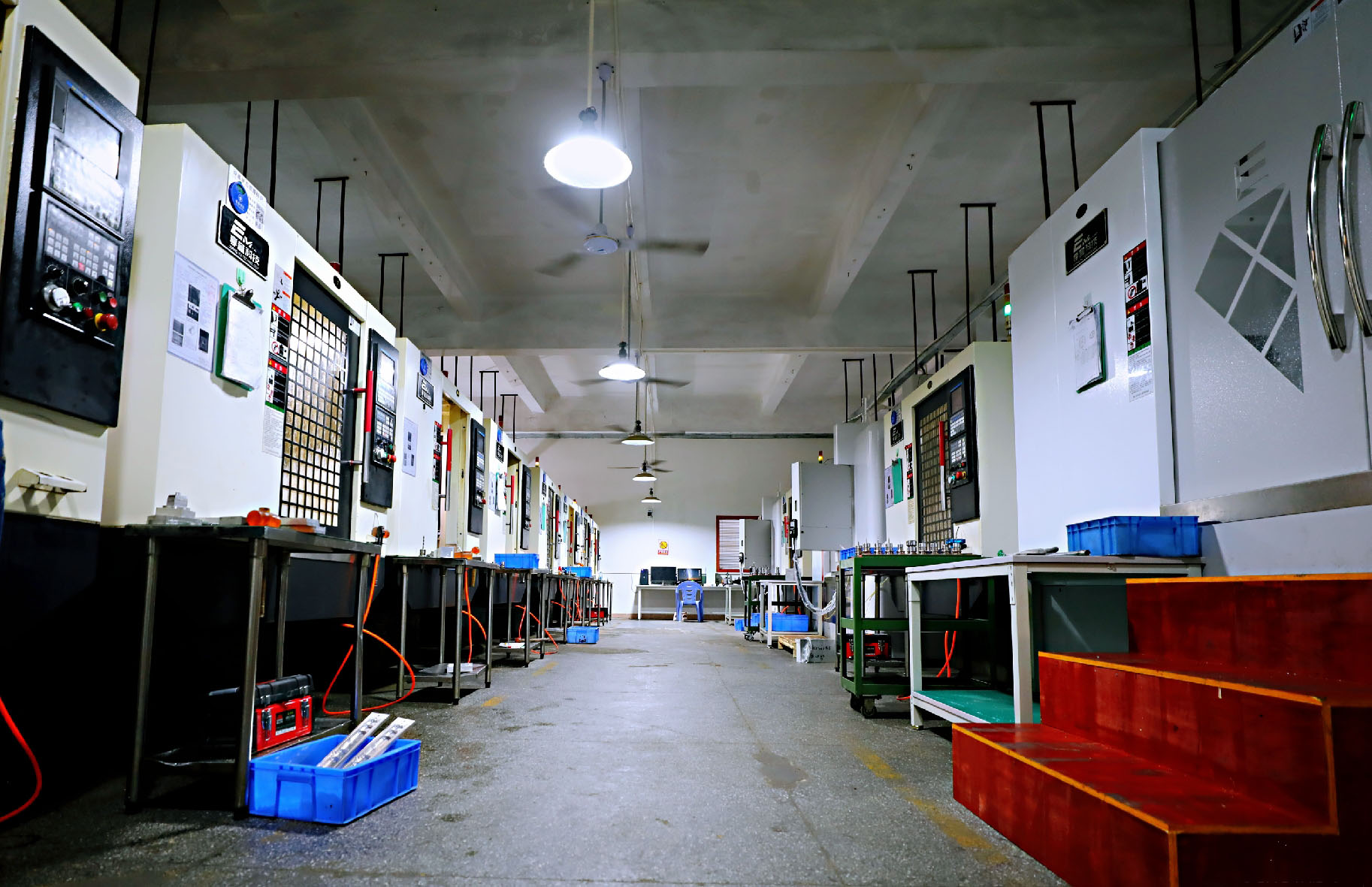 CNC Prototyping Services: CNC prototyping is to use cnc machining to make rapid prototypes. These prototypes are usually metal machining parts, and the quantity ranges from one to a dozen pieces. Even though 3D printing has replaced most of the plastic prototypes, cnc machining is still the most mainstream and most reliable way of manufacturing metal prototypes. This is due to the relative backwardness of SLM technology: SLM cannot be comparable to CNC prototyping in terms of quality or cost.
The main processing forms of CNC prototyping services include: CNC milling, CNC turning, grinding , EDM, W-EDM etc. Sometimes, cnc machined parts request a good appearance, so they will be surface treated, such as aluminum alloy surface anodizing, stainless steel polishing or wire drawing.
Low Volume Machining Services: Low volume CNC machining is to make 20+ units, 100+ units, or 1000+ units components by CNC milling or CNC turning. In Welink, low-volume machining service is one of our main services. We like low volume machining orders relied on our strong CNC programming ability, large number of CNC machines and rich experience. Most of low volume machining projects are delivery in 1-2 weeks and with dimension reports provided. Read more about our Low Volume Machining Services.
WeLink has more than 10 years of experience in cnc prototyping & low volume machining services, with complete processing equipment, experienced programmers and operators, as well as precision testing equipment and testing personnel. Some of our machines is imported from Germany, the United States and Japan, which guarantees the quality of high-precision parts. At the same time, we also have a large number of Chinese and Taiwanese machines, which ensures that we provide customers with cost-effective rapid manufacturing services.
Capacity of CNC Machining Services
WeLink is a top rapid prototyping factory in China, which is based on our strong manufacturing capabilities, quality capabilities, price advantages and market share. Some of the core manufacturing capabilities are listed below
Complete Manufacturing Capabilities: We have complete machines and equipment to meet almost all types of CNC prototypes processing, these machines include but not limited to: millers, lathes, grinders, EDM, W-EDM.
Powerful Manufacturing Volume: In our 50+ workshops, there are 1000+ cnc milling machines, 500+ cnc lathes, 200+ grinders/ EDM/ wire-EDM machines. The machines keep running 7dx24h, the product queue time is short, and the delivery time is short.
High-precision Manufacturing: In our 2000+ units CNC machines, there are over 30% imported high-precision cnc milling machines and lathes, brands like: Hass, Mazak, Fanuc, Sodick.
5-axis Machining: We have 50+ units of 5-axis CNC machining centers to meet very complex surface parts processing
Whole-process Quality Control: We have an independent QC department, with cmm, projector, and other advanced testing equipment. We conduct a comprehensive inspection of each export part, including dimensional accuracy and surface finishing.
The secret of our success is the extreme cost performance + best services. The extreme-cost-performance is reflected in our pricing strategy and operating philosophy. That is: relatively low prices to win a large number of orders and clients, then a large number of orders make a large number of machines work efficiently 7*24h. Through fast turnover, in the same time our turnover times are 1.5 times or even 2 times than our counterparts. In this way, we make up for lost profits at low prices. But in fact we have made more profits. We are one of the best cnc prototyping services companies in China.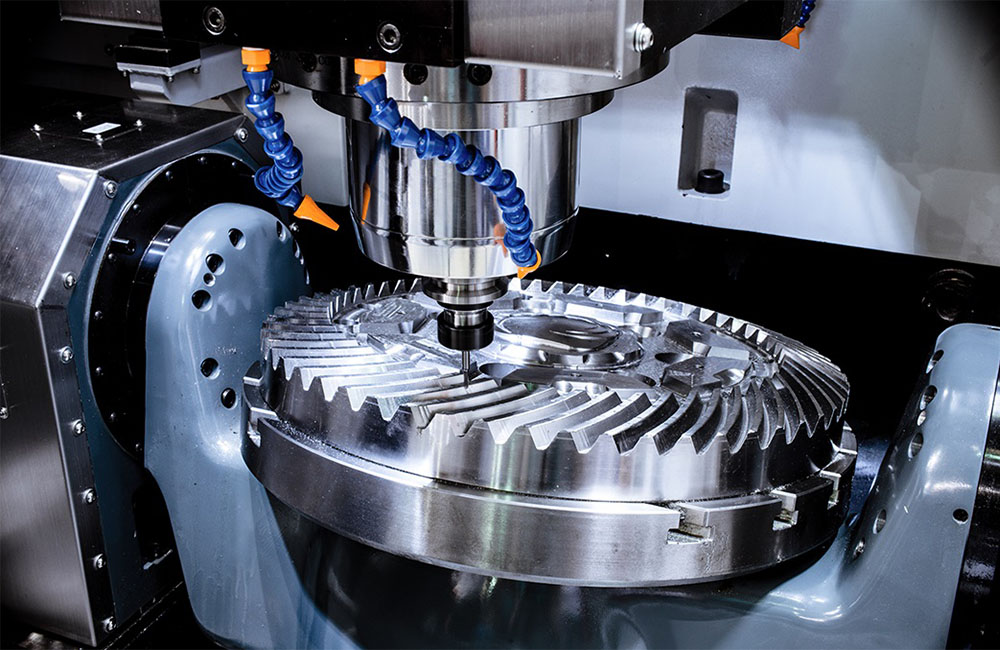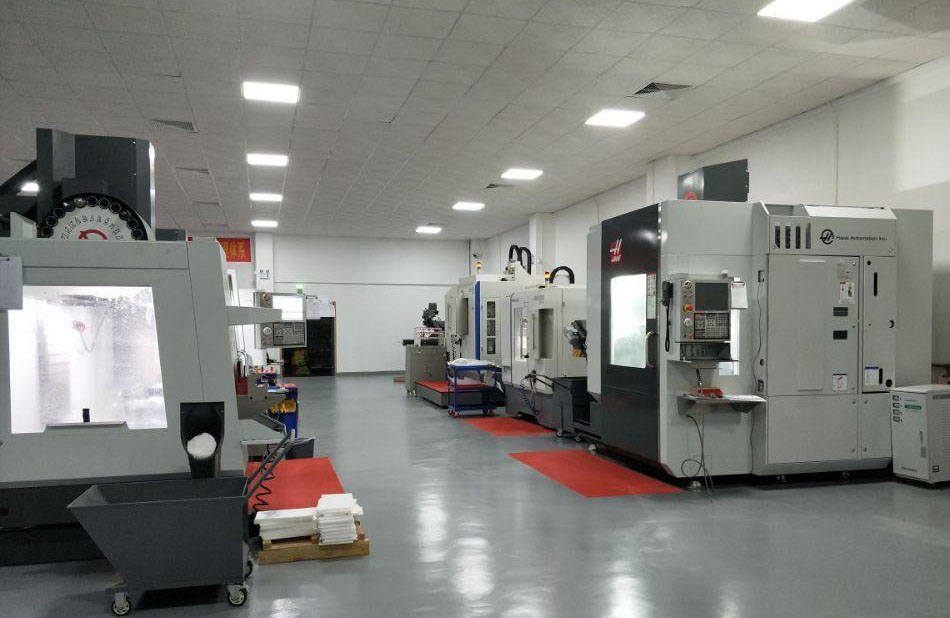 Quality Control of CNC Prototyping Services
We have a well-trained QC team, this is an independent department, they supervise the quality of the entire company. We strictly implement the ISO9001 quality standard. Do incoming material inspection, process monitoring, and full inspection of shipments. Our testing equipment includes but is not limited to:
CMM
Projector
Altimeter
Hardness Tester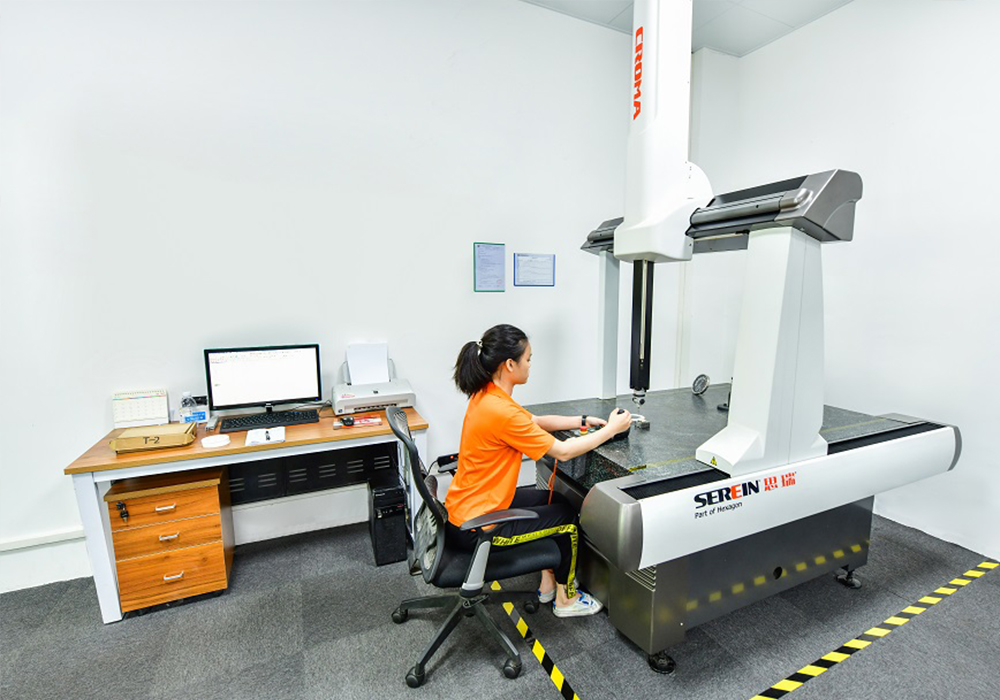 CNC Machining Tolerance
In WeLink workshops, we have more than 300+ units imported cnc machines and 1000+ units Chinese and Taiwanese machine tools, and we can generally meet the machining accuracy requirements of our customers. But what exactly is it? One of the best precisions visible is: milling machines (+/-0.005mm), lathes (0.002mm), grinders (0.001mm). Our general precision is DIN-2768-1-fine (metal parts) and DIN-2768-1- medium (plastic parts). Of course, when the customer has other special precision requirements, please communicate with our project manager on the specific size when quoting, and we will meet as much as possible.
CNC Prototyping Materials
CNC can process many materials, such as most kinds of plastics, commonly used metals like aluminum alloy, stainless steel, brass, titanium, carbon fiber, etc. We cooperate with various plastic and metal material suppliers, and can provide you with the physical properties of specific materials and material certification to ensure product quality from the sources.
CNC PROTOTYPING SERVICES PROCESSES

CNC Milling Prototyping
CNC Milling is the use of numerical control technology and computer control of numerical control programs to automatically complete multi-process plane or complex surface cutting. It is the most common machining method for cnc prototyping, and 80% of prototypes use CNC milling. CNC miller is divided into tool magazines and non-tool magazines. Among them, the tool magazine is called CNC milling center. The tool magazine of CNC milling machine processing center usually has a dozen milling tools with different diameters and different types. The milling tools can be automatically switched through the program, which greatly improves work efficiency. CNC milling machine has the following characteristics:
The machined parts have strong adaptability and flexibility. CNC miller can process parts with particularly complex contour shapes or difficult to control size, such as mold parts, shell parts, etc.;
It can process parts that cannot be processed or difficult to process by ordinary machine tools, such as complex curve parts described by mathematical models and three-dimensional space surface parts;
It can process parts that need to be processed in multiple processes after one clamping and positioning;
The machining accuracy is high, and the machining quality is stable and reliable. The pulse equivalent of the CNC device is generally 0.001mm, and the high-precision CNC system can reach 0.1μm. In addition, the CNC machining also avoids the operator's operating errors;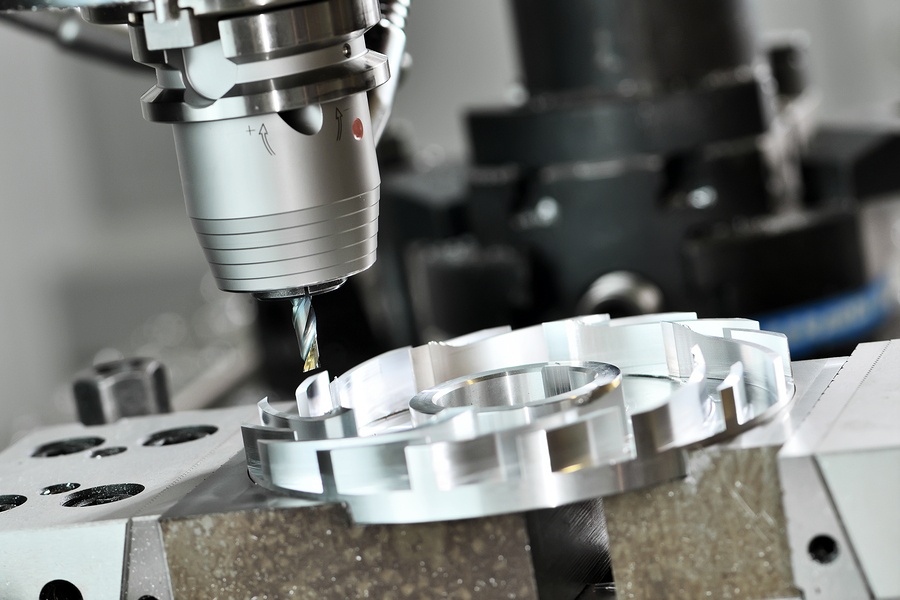 More characteristics:
The high degree of production automation can reduce the labor intensity of the operator. Conducive to the automation of production management;
The production efficiency is high. The CNC milling machine generally does not need special process equipment such as special fixtures. When replacing the workpiece, it only needs to call the processing program, clamping tool and adjustment tool data stored in the CNC device, thus greatly shortening the production. cycle. Secondly, the CNC milling machine has the functions of a milling machine, a boring machine, and a drilling machine, which makes the process highly concentrated and greatly improves the production efficiency. In addition, the spindle speed and feed speed of the CNC milling machine are continuously variable, so it is helpful to choose the best cutting amount.
CNC Turning Prototyping
CNC lathe processing is the use of numerical control technology to accurately and efficiently complete the processing of shafts, holes, and outer ring parts under the high-speed rotation of the machine tool spindle. We know that in mechanical assembly parts, the assembly tolerances of shafts and holes are generally much higher than other assembly positions, which requires high-precision machining of shafts and holes. For shaft-hole parts, the accuracy of CNC lathes is much higher than that of CNC milling machines.
Therefore, a good CNC prototyping factory must have several CNC lathes.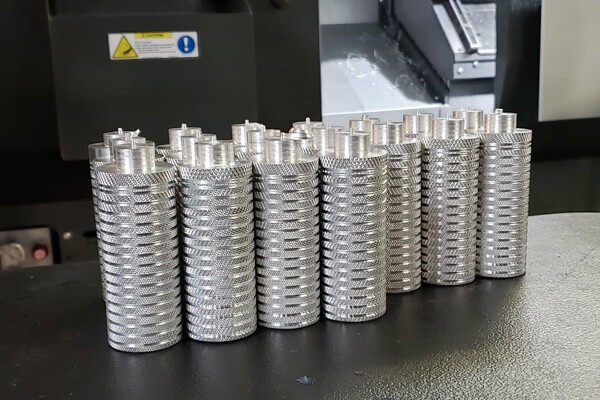 EDM Machining
Compared with the well-known CNC milling and CNC turning, EDM machining is not so widely used in prototyping. But as a kind of special processing, EDM is widely used in mold making. It uses high-frequency current to generate sparks to corrode hard die steel or other metals such as aluminum alloys. EDM is often used to process parts that are difficult to machine on cnc milling machines and cnc lathes:
Narrow processing surface, the tool can not enter
Right-angle side and small R-angle side at the bottom of the cavity, the tool cannot be directly formed
Machining of shaped holes (round holes, square holes, polygonal holes, special-shaped holes), curved holes (bent holes, spiral holes), small holes and micro holes
EDM is a very effective supplement to CNC milling, and it is occasionally encountered in the production of prototype metal parts.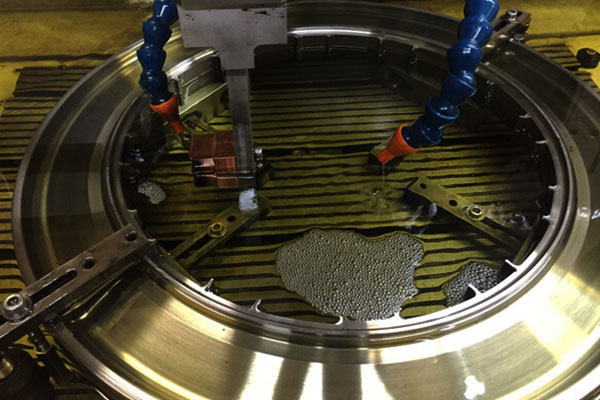 Grinding Processing
Grinding processing is a small amount of grinding on a flat surface to achieve higher dimensional accuracy or a better appearance.
Surface Finishing
There are many CNC Prototyping surface treatment processes. The common surface treatments of different materials are as follows:
Aluminum alloy: natural anodizing/color anodizing, polishing, powder spraying, sandblasting, electroplating, laser
Plastics: spray paint, high gloss, matte, silk screen
Stainless steel/brass: polished/brushed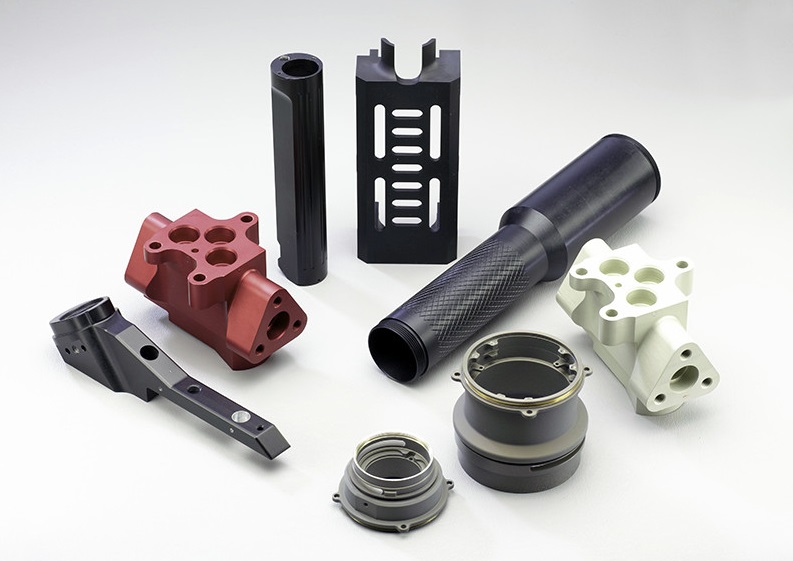 FAQ For CNC Prototyping Services
What Is CNC Prototyping?
CNC machining is a subtractive manufacturing process where raw material is removed with a variety of precision cutting tools to make a part or product. Advanced software is used to control the equipment according to the specification of your 3D design. Our team of engineers and machinists program the equipment to optimize cutting time, surface finish and final tolerance to meet your specifications. We use CNC machining not only to manufacture parts and prototypes but also to make molds. The molds can be used for our plastic injection molding or pressure die casting services.
Advantages Of CNC Prototyping
CNC machining is great to meet a range of your product development needs. Here are some of the benefits of precision machining:
Quick removal of large amounts of metal material
Highly accurate and repeatable
Suitable for many different kinds of substrates
Scalable volumes from one to 100,000
Low investment in tooling and preparation costs
Economical
Fast turnaround