Prototype Tooling & Molding China
Prototype Tooling is also called Rapid Tooling. The prototype tooling process involves the creation of a mold using aluminum or soft steel, a stocked mold base, and hand-load inserts. Compared to traditional production molds, it has the advantages of short making time and low cost. Therefore, it is often used for small-scale production, so that developers can quickly bring products to the market and occupy the market. It also provides verification for the manufacturing feasibility of product design. WeLink provides rapid tooling China services, Rapid Tooling are usually made of aluminum or steel, which only takes 3-7 days, cost saved more than 50%.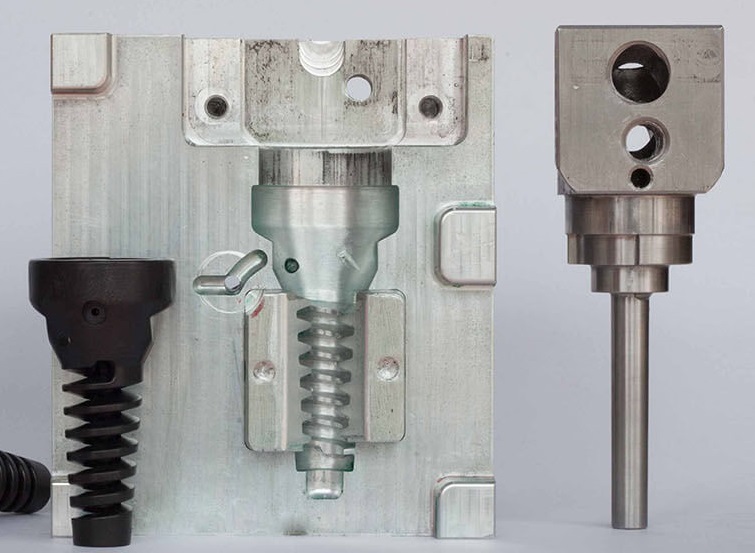 WeLink Prototype Tooling Solutions
Silicone Tooling – For prototype stage
Low volume 10-50 pieces per mold, can make several molds to get 100-500 pieces, lead time 3-5 days.
Aluminium Tooling – For prototpye, low volume production
Low volume 500-2,000 pieces for ideal. This process offers more scope for modifying tooling later if required. Lead time 3-7 days.
P20 Steel Tooling – For low-medium volume production
Low-medium volume 1,000-10,000 pieces. semi-automatic or automatic injection molding based on quantity, semi-automatic save tooling cost 50%. Lead time 3-7 days.
Benefits of Prototype Tooling
Rapid tooling has a number of advantages to normal mass production tooling:
Fast Design:

Prototype tooling simplify mold design, inserts replace sliders and lifters, shared moldbase that no need to re-design.

Quick Making:

Prototype tooling simplified mold design make mold making easier. what's more, aluminun and soft steel is milled much quicker than hard mold steel.

Competitive pricing: The affordability of the rapid tooling process translates into a positive impact on the bottom line for our customers.

Proof of concept/testing:

Rapid prototyping facilitates practical real-world design testing and troubleshooting. It also enables quick and precise production of new tooling that implements design changes and improvements.

Speed to market:

Prototype tooling to run fast production for small market launch in 1 week with quality equal to normal molded parts.
The Rapid Tooling Process
The rapid tooling process involves the creation of a mold using aluminum or soft steel, a stocked mold base, and hand-load inserts. Rapid tooling is ideal for small batch orders meant for use in marketing samples, product evaluations, and process design.
Traditional tooling is often prohibitively expensive for small projects. Our custom rapid tooling service offers a cost-effective, low-volume alternative in situations where large volumes of the part won't be needed in the future. The rapid production tooling process is commonly used in industrial settings for prototyping or for diagnosing design issues.
At WeLink, tens of shared rapid mold bases and many sets of insert blocks (6061,7075, P20, H13) are in store. We run very fast: Mold Designed in 4 hours, CNC machines work 24 hours per day, workers in 2-shift. We are always ready for your next rapid tooling projects.
Aluminum Cavity Tooling
An ideal choice for prototyping, aluminum mold tooling provides a cost-effective way to produce molded parts. Since they are easy to cut, aluminum molds can reduce tooling costs by 15–25% compared to steel, and reduce machining time by up to 40%. This translates to a faster turnaround for our customers.
Aluminum evenly dissipates heat, which provides dimensional stability in tooling. This significantly reduces deformation and produces less waste during the production process. It is important to note that aluminum is not as strong as steel, so it has a shorter life cycle and is less useful in high-volume processes.
Steel Cavity Tooling
Steel is a sturdy, high-quality tooling material, though it is not suitable for all applications. Obviously, steel molds have a longer life cycle than aluminum, and are therefore ideal for high-volume production. Also, steel can also be used to produce molds from engineering-grade plastics that are resistant to abrasion and corrosion.
Though it features multiple benefits, steel is a more expensive tooling material than aluminum and requires more turnaround time to produce molds and prototypes.