Innovative Manufacturing Solutions China




for global medium-small companies
WeLink provides Rapid Manufacturing, Rapid Prototyping, Rapid Tooling, Injection Tooling, Plastic Injection Molding, Die Casting, as well as Metal Stamping Services from Shenzhen & Dongguan China to global clients. WeLink is a global manufacturing and project management driven company. We are located in China, but serve slients all over the world. By 2018, WeLink has owned 6 factories. Our services include both Low-volume manufacturing and mass production. We supply global clients good quality, cost-effective and excellent services.

3D Printing SLA/SLS/SLM high precision industrial printer 50+, good surface roughness,1500mm whole printing; CNC Machining 3/4/5 Axis; Vacuum Casting as big as 1200mm, Sheet Metal and low volume rapid manufacturing China.
Rapid prototype tooling via aluminum mold or soft steel to quick produce a small batch plastic or metal parts. Very short lead time rapid tooling in 3-7 days and rapid molding 1-3 days. Shared mold base and 60%-70% cost saved.
High quality HASCO/DME global standards injection mold, casting die or stamping die, over-mold & insert-mold. Injection mold life from 100K to 1M, Aluminum casting die mold file from 60K to 100K, Stamping mold life 1M-10M shoots.
30+ plastic injection molding machines from 100T to 500T. Full automation and full-course quality control. Apt at common ABS,PC,PP, POM etc as well as completely transparent PMMA or PS materials,tow-color over-molding and metal insert molding.
Aluminum alloy die casting and Zinc alloy die casting, high precision die casting parts in automotive, lighting, electronic, medical devices and industrial etc. Complete post-process and surface finishing like anodizing, sand blasting, plating etc.
Precision metal stamping for single-process die, composite die and progressive die. Materials include aluminum sheet, stainless steel sheet, steel sheet, copper sheet etc. Process optimization and efficient working reduce the cost.
At end of 2018, WeLink helped us to make 32 sets of plastic injection molds and sent to our Spain & Panama factories. Molds were good quality and ran well. Thanks to Jack's team, they are so professional.
I always prefer to purchase rapid prototypes from WeLink. Why? They have outstanding advantage at rapid tooling, when I need 100-500 pieces to test, they deliver in 1 week and save 50% cost. I trust them, so I purchase everything from them.
Rapid Manufacturing China
Rapid Manufacturing China or Rapid Prototyping China is a core and superior service in WeLink. The main technologies include 3D Printing, CNC Machining, Vacuum Casting and Sheet metal. Our 3D printing shop has 50+ SLA industrial printers, max whole print 1,400mm length part, 10+ SLS printers and 5 SLM printers. We have 50+ 3/4/5 axis CNC milling machines, 1/3 of them are imported from Japain and Germany. Vacuum Casting could make a whole part as big as 1,000mm. Sheet metal is precision and good surface finishing. We can not only make precision and quality prototype parts, but also can support client with assembly and test.We can provide many kinds of surface finishing, so no matter function prototypes or appearance prototypes, WeLink is always a good choice.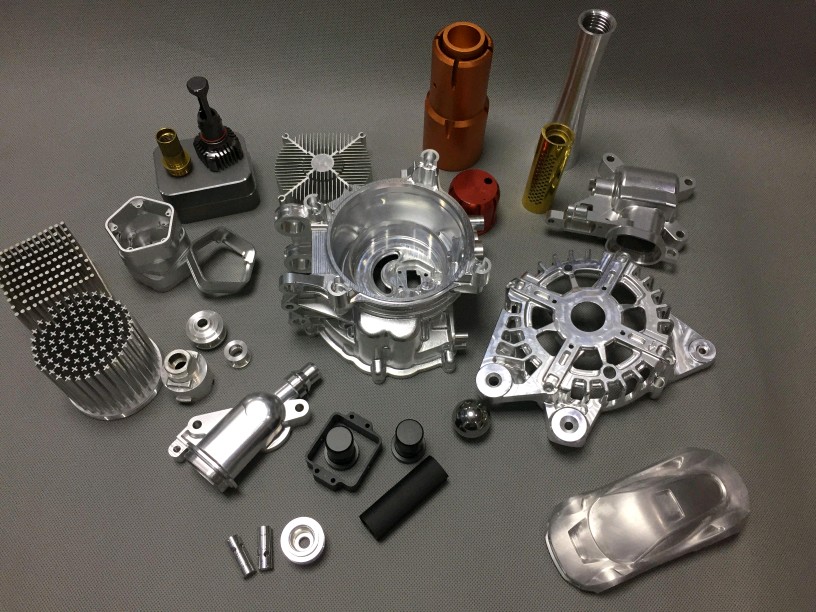 SLA 3D Printing Used in Jewelry Production 3D Printing has widely use in modern industry. SLA 3D printing technology changed [...]
General principles of product structure design The general principle of product structure design is the basic ideas and rules to [...]
Structural Prototypes for New Product Development The structural prototype is to make one or several products according to the structural [...]
Follow Us on LinkedIn
THERE you won't miss any updates
O

ne-stop manufacturing
Our services almost cover all mechanical manufacturing: rapid prototyping, rapid tooling, plastic injection molding, die casting, metal stamping, silicone & rubber parts. In mechanical parts, we make you products from ideal to mass production. For you, save time to develop and discuss with multi suppliers.
Quality, Fast, Cheap
At WeLink, we are proud of quality and cheap. How can we realize that? The secret is fast turnover and accuracy control. Fast is the blood here. We get profits cause we have 2-3 units more turnover than our competitors in same period. In same quality, we save 20%-30% cost and less time.
Focus makes Profession
Not a factory makes everything, WeLink makes different processes in different factories. WeLink has 6 factories respectively for Rapid prototyping, Rapid tooling, Mold Making, Injection molding, Die casting and Metal stamping. Each factory focus on its field and with 10+ years experience.