Injection Molds & Mold Components
We are your reliable export injection molds and mold components manufacturing parter in China. In last 10 years, we make custom injection molds for Automotive, Home Appliances, Electronics, as well as Industrial Applications. Each year, we make and export 300-500 sets of precision plastic injection molds or die casting molds, 50-100 sets of automotive or medical device big molds to global clients. All of our exported molds and mold components are made with High Quality standard DME or HASCO, meanwhile, Short Lead Time and Competitive Prices.
We provide DFM (design for manufacturing) analysis or structure/material/finishing/cost consultations at the begining of the project to help client to speed or improve the part designs. For some complex parts, we also provide clients with moldflow analysis to prevent protential shinking, warping even weld lines risks.
We make Custom Mold Components like sliders, lifters or insets for new molds which clients made in local or inhouse, or old molds to repair. All mold components are made with high tolerences by our advanced machines. We make dimension report by CMM and DHL shipping together with the components.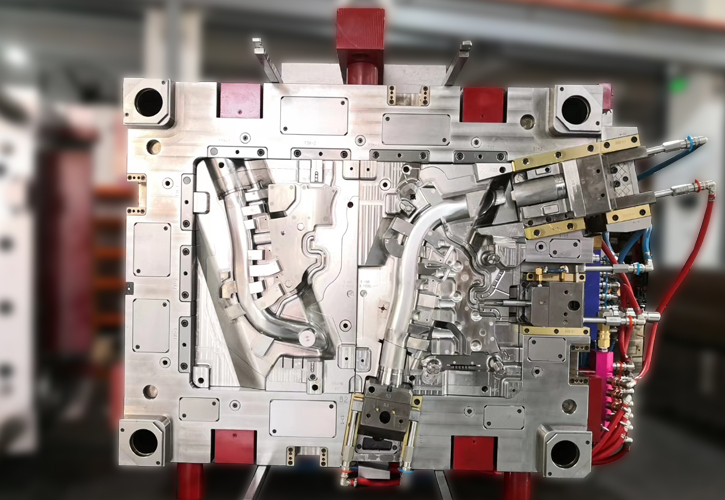 At end of 2018, WeLink helped us to make 32 sets of plastic injection molds and sent to our Spain & Panama factories. Molds were good quality and ran well. Thanks to Jack's team, they are so professional.
I always prefer to purchase rapid prototypes from WeLink. Why? They have outstanding advantage at rapid tooling, when I need 100-500 pieces to test, they deliver in 1 week and save 50% cost. I trust them, so I purchase everything from them.
Plastic Injection Molding
WeLink provides precision plastic injection molding services for our global clients with very good prices. We have 30+ Haitian quality injection machines from 100T-500T inhouse, and 800T-2000T outsource capacity. We can well injection various materials: ABS, PC, PP, PA6/PA66+%GF, PS, PPS, HIPS, PVC, PAAM, PEEK, HDPE, LDPE, TPU, TPE, TPV etc. with good surface.
We make low-cost inhouse production molds that save your tooling investment. Different to a export mold, a production mold usually save approximate 30% cost and 1/3 lead time. So making injection molding with WeLink is a good choice.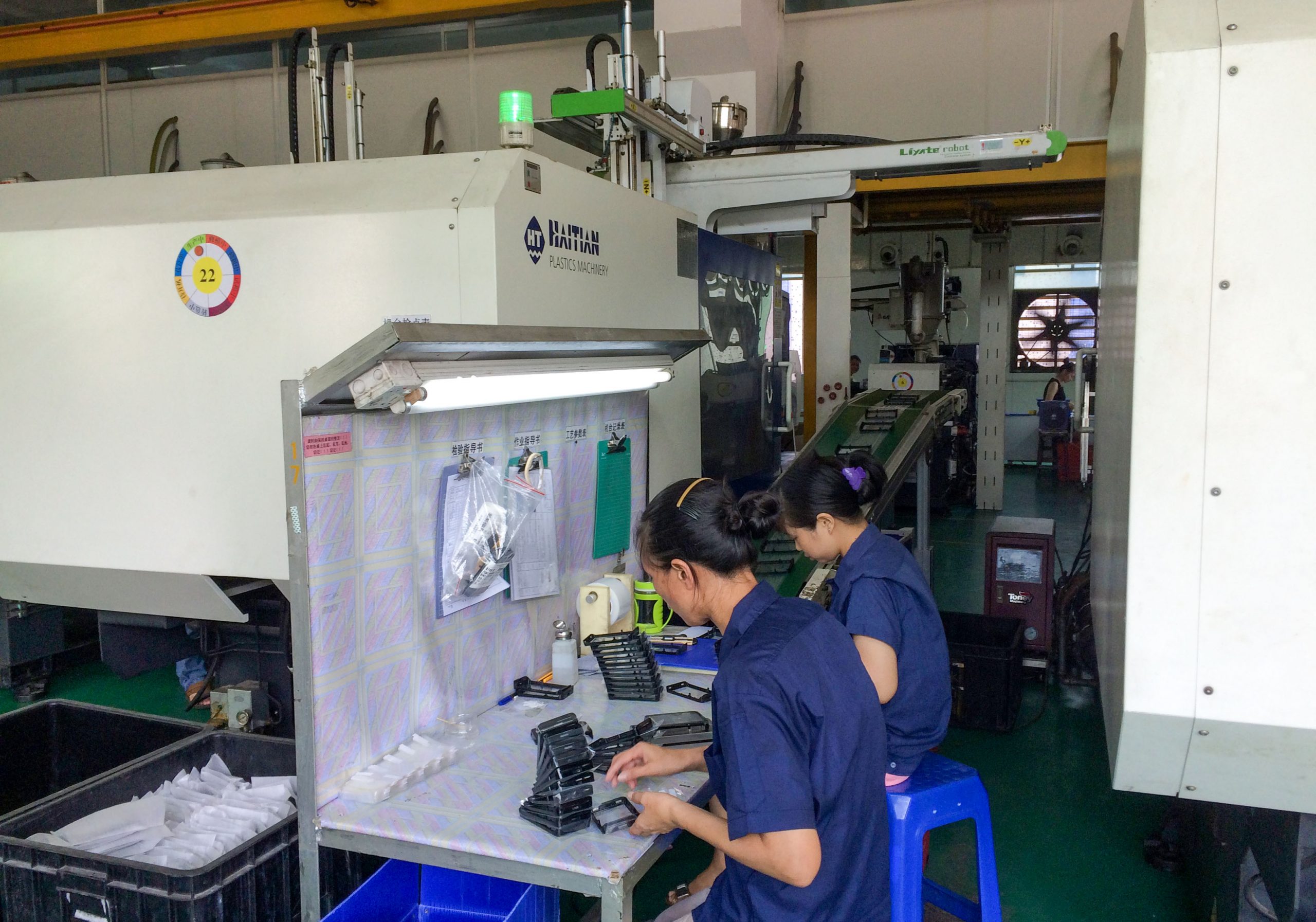 Rapid Manufacturing Services
We also provide excellent Rapid Manufacturing services, that powered by our star brand ProtoWe®. Check below for details.
3D Printing SLA/SLS/SLM high precision industrial printer 50+, good surface finishing,1500mm whole printing; CNC Machining 3/4/5 Axis; Vacuum Casting as big as 1400mm, Sheet Metal and low volume production CNC machining & turning China.
Rapid prototype tooling via aluminum 7075 mold or soft steel 1.1730, 1.2311 to quick produce a small batch plastic or metal parts. Very short lead time rapid tooling in 3-7 days and rapid molding 1-3 days. Shared mold base and 50%-60% cost saved.
100-1000 units low volume manufacturing in multiple technologies: low volume cnc machining & turning, rapid injection molding, rapid die casting, rapid metal stamping etc. with good surface finishing. Short lead time and lower prices.
Rapid Manufacturing China or Rapid Prototyping China is a core and superior service in WeLink. The main technologies include 3D Printing, CNC Machining, Vacuum Casting and Sheet metal. Our 3D printing shop has 50+ SLA industrial printers, max whole print 1,400mm length part, 10+ SLS printers and 5 SLM printers. We have 50+ 3/4/5 axis CNC milling machines, 1/3 of them are imported from Japain and Germany. Vacuum Casting could make a whole part as big as 1,000mm. Sheet metal is precision and good surface finishing. We can not only make precision and quality prototype parts, but also can support client with assembly and test.We can provide many kinds of surface finishing, so no matter function prototypes or appearance prototypes, WeLink is always a good choice.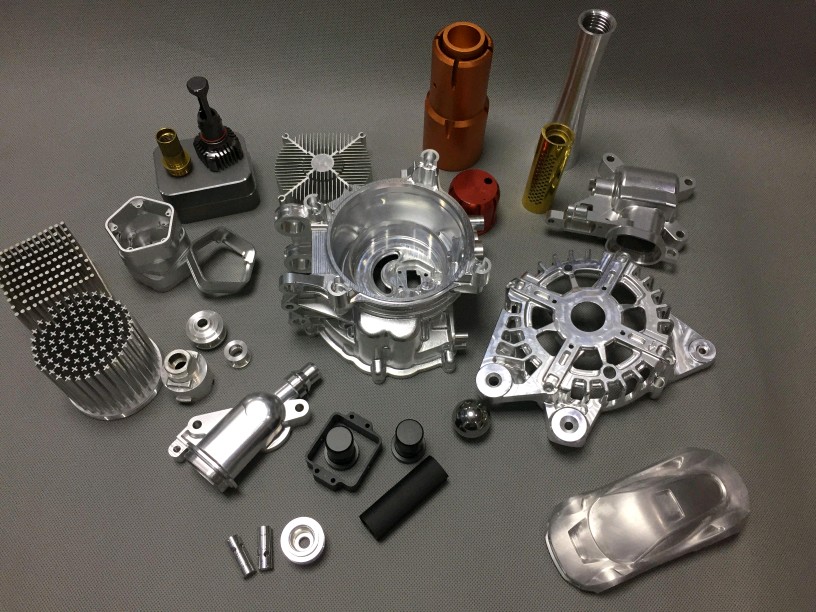 Low-Volume CNC Machining & Turning As one of our core services, WeLink is equipped with 50+ CNC milling machines and 30+ CNC turning machines to meet our clients' low volume CNC machining requests. Our frequently-used metal includes Aluminum 7075 -T6, 6061; SS316, SS304, etc. and support with nutural, color or hard anodizing etc surface finishing. Tolerance can meet ISO 2768-f, ISO 2768-m, ISO 2768-mK.
Low-Volume Injection Molding This is a feature service in WeLink. We make prototype tooling or prototype mold using fast-made metal like 7075 or 1.1730 to finish mold in 3-7 days then injection molding 500-1000 units plastic parts in 1-3 days.
Low-volume manufacturing in WeLink has very good timing and pricing advantages. Each project we make 1-3 samples to send to client to confirm the dimensions, tolerences and surface quality. During production, our QC fully check up the first 10 units and make at least 20% sampling ratio. In this way, we promise quality delivery each time.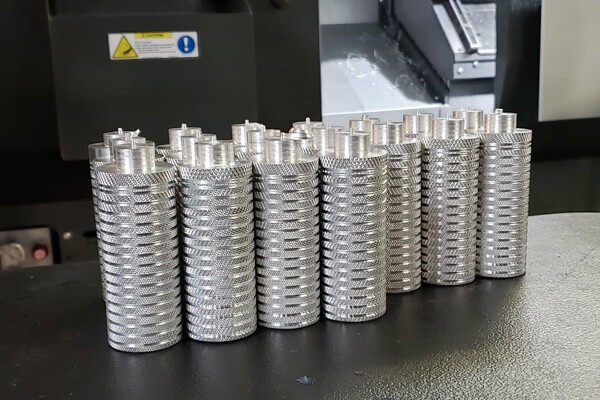 About Us
WeLink is a reliable one-stop custom manufacturing parter. Our custom mass production manufacturing services include Custom Mold Making, Custom Mold Components, Plastic inection Molding, Die Casting, as well as Metal Stamping. We also provide Rapid Manufacturing Sevices, that belongs to our rapid manufacturing brand ProtoWe®. ProtoWe's rapid manufacturing services include rapid prototyping, rapid tooling, and low volume manufacturing. Today, WeLink is a global manufacturing and project management driven company. We are located in China, but serve slients all over the world. By 2018, WeLink has 4 manufacturing factories and 10+ quality suppliers. Since 2019, Covid-19 broke out, the global manufacturing industry comes in to winter, we have to move to our global manufacturing services online and expand to 50+ quality suppliers. Now we are defined as a Online & On Demand Custom Prototyping and Manufacturing provider in China. Our services include both low-volume manufacturing and mass production manufacturing. We supply global clients good quality, cost-effective and excellent services.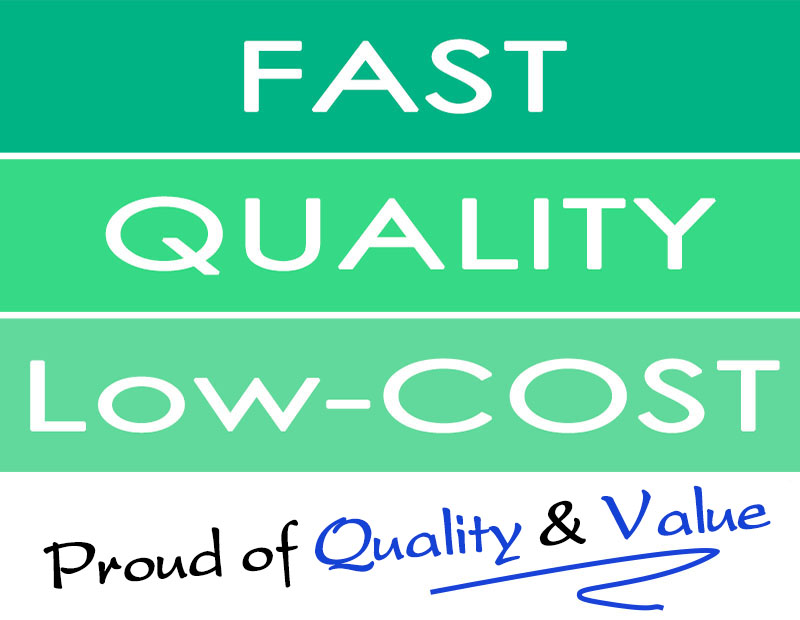 O

ne-stop manufacturing
Our services almost cover all mechanical manufacturing: rapid prototyping, rapid tooling, plastic injection molding, die casting, metal stamping, silicone & rubber parts. In mechanical parts, we make you products from ideal to mass production. For you, save time to develop and discuss with multi suppliers.
Always keep Quality & Cheap
At WeLink, we are proud of quality and cheap. How can we realize that? The secret is fast turnover and accuracy control. Fast is the blood here. We get profits cause we have 2-3 units more turnover than our competitors in same period. In same quality, we save 20%-30% cost and less time.
Online & on-demand Manufacturing
WeLink has 4 main factories and 50+ quality suppliers network for CNC machining, Rapid prototyping, Rapid tooling, Export Mold Making, Injection molding, Die casting and Metal stamping. Our strong network is the key to promise huge capacity, cheap pricing and on-demand tolerence and quality requirements.