Injection Mold Manufacturer China
Injection Mold Manufacturer China: there are tens of thousands of mold shops in China, but most of them make molds for local clients, using LKM standard or their own ways. Export Tooling means making global standard molds then export them to global clients. These global standards include HASCO for Europe, DME for USA. Usually, export tooling is high quality.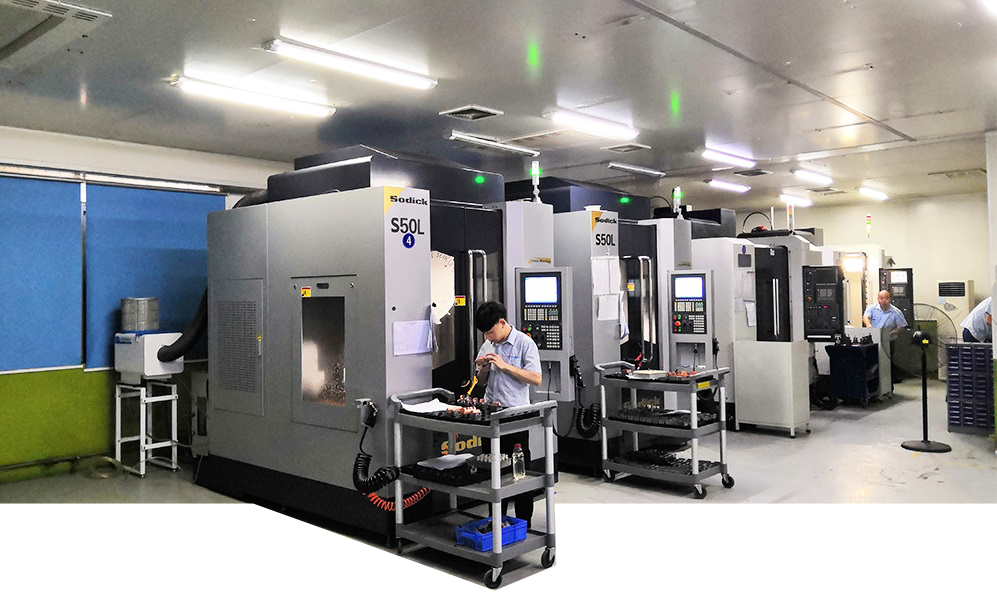 Capacity: 
Injection Mold Manufacturer China 
1. Mold Standards: LKM,DME,HASCO,MISUMI,MEUSBURGER…
2. Hot Runner Partners: YUDO, MOLDMASTER, INCOE, HASCO, DME, HUSKY…
3. Mold Steels: (M) H13, S136, NAK80, 1.2343, 1.2344, P20; (D) 1.2344, 8407, H13
4. Plastic Material: ABS, ABS+PC , PC, PA/PA6+GF, POM, PAAM, TPU, TPE…
5. Mold Size: Under 8 Tons ( 1000mm*1600mm*1200mm )
6. Industries: Auto Parts, Home Appliances, Electronic Products, Industrial Parts
7. Mold Type: General Molds, Hot Runner Molds, 2K Molds, Over Molding
8. Die Type: Al-alloy Casting Die, Zn-alloy Casting Die
WeLink is a strategic tooling partner, we take part in our client's project from inquiry stage, supporting with DFM reports to perfect your designs, prevent potential risks. In that way, we save your time to make the product to market. We provide MoldFlow Analysis that means fewer mold trial better product quality, save time and cost.
More than a ISO/9001 manufacturer, WeLink have global project management team, they are in Europe, America and China. They support client with Engineering, After Sales, also Business Development. We know how important to have mold repaired in emergency.
There are THREE mold types that WeLink is foucs on: Plastic Injection Mold, Die Casting Mold, Metal Stamping Mold. That molds are widely used in Automotive, Electronic, Home appliances, Medical devices, Lighting, Kitchenware etc industries. In the past 5 years, WeLink was requested to make quality molds with global standards then export to client's country to make production. Therefore, mold quality and using global standards (HASCO/DME) mold componets is very important. Using quality harden steel, tight machining tolerances and good mold fitting is needed to ensure mold quality. HASCO/DME standard componets is for easy and fast exchange that client can buy from local market when it's broken. Export molds are made in high level and check everyting before shipping.
Plastic Injection Mold
We has 10+ years experience in Plastic Injection Mold, our old factory name of plastic injection tooling is UMM Plastics. WeLink is a morden factory with 60+ employees, 2,000+ square meters workshop and annual capacity of molds 300-400 sets. Rich export mold experience in Automotive, Electronic, Home appliances, Medical devices, Pipe etc industries.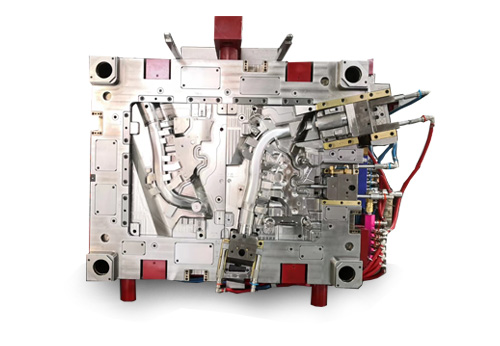 Die Casting Mold
Aluminum die casting mold and Zinc Die Casting Mold making is a service in WeLink die csating factory. We provide high quality export die casting molds and in-house production molds. In last each years, we make 100+ sets of quality aluminum casting dies, 50+ sets of quality zinc casting dies. With mold insert core/cavity steel 1.2344, 8407, H13, plus reasonable mold design, we ensure mold life 60K~80K shoots. Our technologis include mulit cavities, insert metal, sliders and lifters etc. We do DFM for each mold, and support Flow-3D folow CAE analysis. Visit our die casting factory WeDieCast.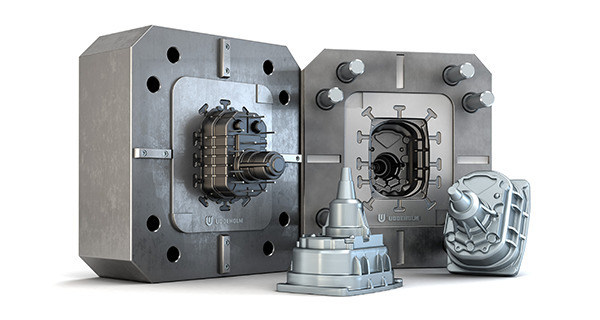 Metal Stamping Mold
We brought in stamping service in 2012, now WeLink has full capacities in single-process die, compound die and progressive die. In China, export stamping mold factoties is much less than export injection mold makers and export die casting mold makers. Therefore a quality and price stable supplier is a precious resources, and you will benefit from it. Visit more our metal stamping service at WeStamping.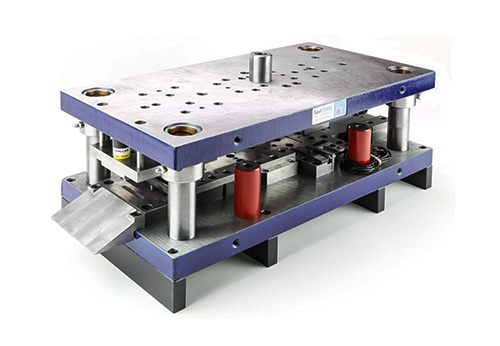 Different Between Export Tooling & Production Mold
Production Mold
Production mold means a mold is made and do injection molding or casting or stamping in same local company.The mold maker both manufacture the molds and produce parts then only send parts to client. In this way, mold maker usually control how the mold is maked, that includes mold cavities, steel, mold design, mold components' standard etc. In China, we use LKM standard mold baseand components. Sometimes we simplify some mold structures to save time and cost.
Export Mold
Export mold is that mold maker only make the mold, but export the mold to client's country to do production. Compared to production, export mold must use global standard like HASCO in Europe, DME in American, while it's LKM in China. this is important cause it's difficult to buy and exchange a un-local standard component when it's broken in client's country. Just bacause the mold maker and mold user is not a same party, it will be a big problem to repair the mold once the mold is just exported to client's side, while production mold can be repaired in time when problem happens. So, export mold must care every details in whole tooling processes and check everything before shipping. In some ways, export mold means better quality and less problem.
Differences
Production mold is always produced and kept in mold maker's shop, the mold maker can contol the cost during the whole tooling and production processes. What's more, the mold maker usually choose to profit from production parts, they would like to only charge the basic cost to build a productin mold. Therefore, usually a production mold is 20%-30% cheaper than a export mold. But as to which mold is suitable for you, it still needs to calulate cost and time carefully.